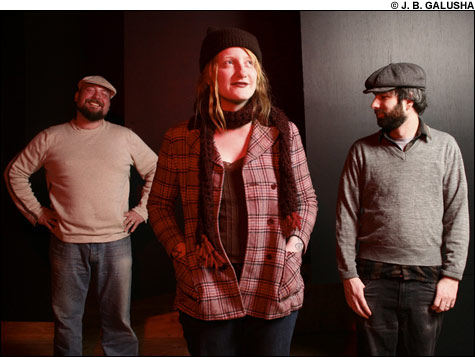 Victory At Sea Before they disbanded
Hey there, back on the ropes now. Hope you guys had a great Easter break (if any of you celebrate that). Been MIA for personal drama with friends and now family. But I am back and with new things to share.
While working as an intern, I have been on Pandora a lot lately and found some good bands similar to the ones I love to listen to.The good thing about Pandora is that they pick out the sounds of the songs/bands you put as the title of the radio station; and pick out bands that sound similar to them. One band that has been stuck on me lately is
Victory At Sea
. I found this one from the Mazzy Star radio station I created on Pandora.
Victory At Sea
was
indie since they started 1996 but they (sadly) disbanded around 2007 according to their
myspace
.
However, if you dig their sound as much or even more as I do, I think you can still buy it from ITunes, myspace, or straight from Pandora. Here is the song I have been stuck on, hope you like it :D