Hey and a ding-bang-boo!
Just recently I found this awesome store on Etsy that was just too rock-ing-li-cious. I have to share. (excuse my girly-ness).
I always loved the idea of putting buttons of things you liked (i.e bands, funny sayings, icons) on bags, clothing, bookbags, maybe even shoes. Thus, my constant search of finding and buying buttons (along with patches) on Etsy, Amazon, and other online stores.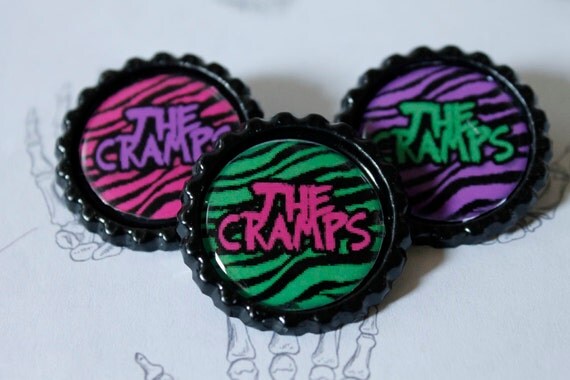 picture courtesy of etsy.com/shop/NecromanceTheatre
And thus, the awesome find on an Etsy store called Necromance Theatre. Owned by a college student who goes by the Etsy username of "Princess", Necromance Theatre holds listings of pins, brooches, and necklaces with images of alternative bands and artists edited in photoshop.
The pins are a bit overpriced, what with one being $3 (plus the shipping). However, when purchasing more than one item, shipping is free.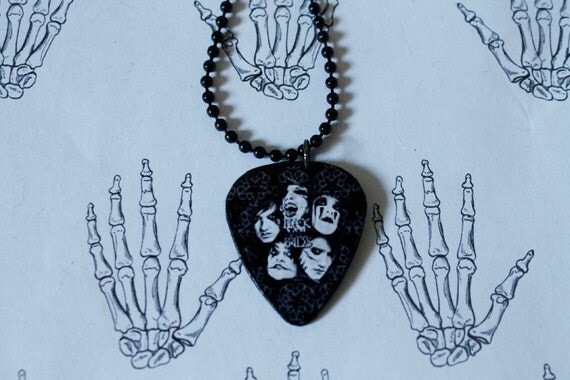 ello boys (picture courtesy of etsy.com/shop/NecromanceTheatre
As for the necklaces, they are pretty darn awesome since the pendants are shaped like guitar picks annnnnd they can be used by men and women. I definitelye, absolutely, and outrageously (MAHA!) recommend checking out her store if you are looking to get a $10 or less accessory for the bands you love. After all, there is nothing wrong with expressing your fandom.
Til Next blogpost,
Miss Bobo