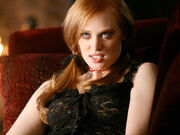 Jessica Hamby at her beginning
I am a huge fan of True Blood as you can tell, because not only of its supernatural creatures and drama-mama but also because of the fact that it exposes certain things in our society. I find myself still identifying with some of the characters. But one that I find so endearing and more human than anything is Jessica Hamby, Bill Compton's vampire "child" who is played by gorgeous
Deborah Ann Woll
.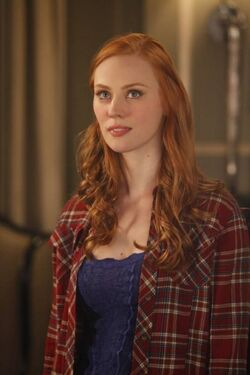 Look at her now!
Jessica is still struggling not only with being a supernatural creature but with trying to get back on what she would have still done in her human life. She is dealing with being "special" but also with love (that we all at some point or another have dealt with.). Despite the fact that she might think she isn't human she still has some humanity to her; she still acts like a teenager. Right now she has a blog called
http://www.babyvamp-jessica.com/
. Not the actress, but rather Jessica the character, has a blog. It's cool because you can follow her character development while following the show.