my favorite color!
So you want to die your hair an extreme color that not even Garnier or L'Oreal can't even offer. I got nothing much but a suggestion (
so pleaaaase sit and pay attention!
). Although extreme colors like
pink

,
teal blue
, and
purple
aren't on the permanent hair color offerings; they are on the mini semi-permanent section. But what brand should you get for that intense hair experience?....(I know this is going to sound a bit cheesy) but why not some
SPLAT!
I am sure some of you have seen it or heard of it. SPLAT is a brand of semi-permanent hair coloring that has used "
extreme
" and "
rebellious
" as part of their motto (although, their website doesn't state since when). I have used their "
Blue Envy
and have gotten good results. After a month or so, I still am rockin' that "Blue Envy" as you can see. PLUS: they are certified to not test their products on animals (what a savior!). Don't knock it until you try it.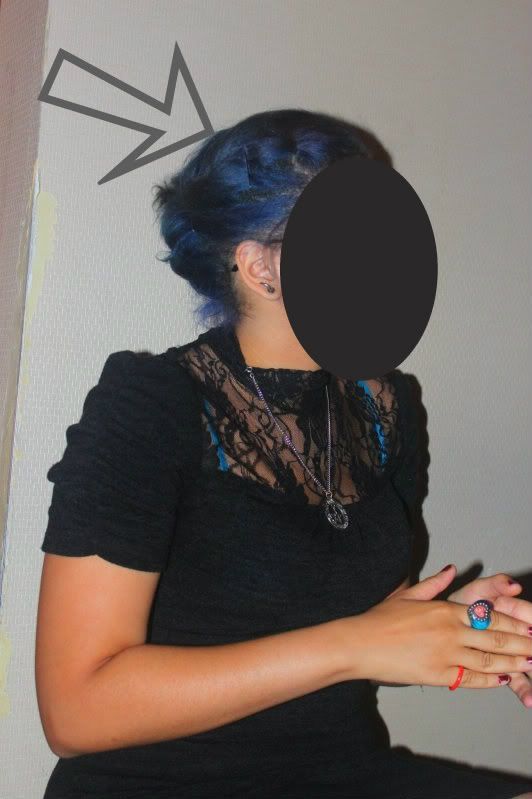 me with my blue hair two nights ago

that was all folks
,
Miss Bobo